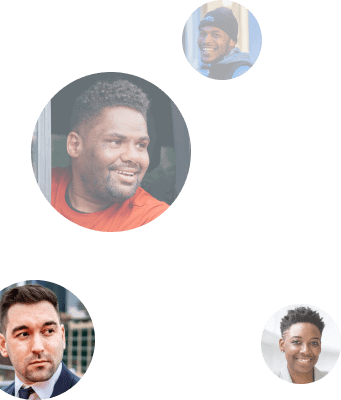 Background checks made easy for
Dedicated Service Model. Proactive Support. Faster Background Checks.
Get a quote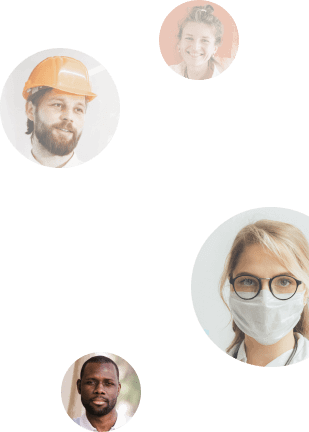 ScoutLogic Performance

criminal searches
in less than
1 day

VerificationS
in less than
3 days


Unable to verify
under
3%
Package Changes
in less than
24 hrs
Our Advantage
Our Scout Service Model is incredibly responsive to recruiter needs so you can focus on finding great talent.


Dedicated Service Model
You will be assigned a dedicated Scout who operates as an extension of your team. ScoutLogic has best-in-class customer satisfaction scores.


Proactive Support
Unlike other firms, we notify you about potential delays, follow up with candidates on drug test scheduling, and create new packages faster than our competition.


Faster Background Checks
Our Scout service model enables us to return checks faster and with more accuracy. Most checks return in less than one day and our dispute rate is .02%.
Chip and team are the best and very responsive.
Stacy Forrester
Regional Manager
Creative Financial Staffing
We have been very satisfied with the services provided by ScoutLogic. They are complete in their searches and are done in an efficient manner. This has aided us in landing candidates quicker in our processes.
Dave Pierce
HR Safety Coordinator
Sterling Transportation Services
Excellent Customer Service. Quick turnaround. Competitive rates.
Kathy Moore
Director, Client Services
Sterling Staffing Services
The process, results, and customer care feel "local" and are very approachable. Questions are resolved within minutes, not days!
Tim Buckley
Owner
LaborMAX Staffing
Amazing! Love the customer service, functionality, and it's very user friendly!
Nicholas Kovalick
HR Administrator
Express Wash Concepts
Great customer service, quick turn around times, and an easy to use web portal.
Noelle Townsend
HR Manager
Buckeye Elm Contracting
Great experience. Quick results. Excellent customer service.
Frank Sirmarco
Director or HR
AdvaCare Systems
Very easy interface, fast and reliable results, great customer service, and immediate responses to inquiries/resolutions to issues.
Jessica Cruz
Director of Talent Acquisition
Staffing 101 Group
I recommend ScoutLogic all the time ~ super customer service!
Danita Jenkins
HR Director
ComResource
The customer service is outstanding and we are able to pull accurate credit reports in a timely manner.
Ray Fisher
Chief Operating Officer
All-In Staffing
Our Services
ScoutLogic provides a full set of background check components to meet your needs.
Employment Credit
ScoutLogic's Employment credit checks show a scorecard of a person's credit-to-debt ratio and past bankruptcies, providing insight into how someone has managed credit and bill payments in the past.
Criminal Searches
ScoutLogic's Criminal searches including International, Federal, State, County, Sex Offender Registry, and National Criminal File solutions.
Drug Testing
ScoutLogic provides every type of drug test type you could need, including eScreen's "instant cup" products which dramatically reduce turnaround times.
Occupational Health
ScoutLogic provides every type of Occupational Health Service you could need with the broadest possible clinical network.
Social Media
ScoutLogic provides FCRA compliant solutions that review a candidate's publically available social media accounts.
Education Verification
ScoutLogic 's Education Verification services searches universities, colleges, vocational schools, and high schools provided by the candidate to verify credentials.
Employment Verification
ScoutLogic's Employment Verification solutions validate international and domestic employment history based on an employer's requirements.
Health Care
ScoutLogic's solutions provide health care sanctions, license, and disciplinary information for all your healthcare position needs.
Civil Records
ScoutLogic's Civil Court Records Searches identify non-criminal lawsuits at the county or state level filed by individuals or corporations.
Driving Records
ScoutLogic's Driver Records solutions provide insight into a candidate's driving history, including license status, DUIs, and moving violations.
DOT Solutions
ScoutLogic offers a range of DOT compliant solutions including CDLIS, PSP, DOT Employment, and DOT drug testing solutions.
I9
ScoutLogic provides integrated I9 solutions to help verify a candidate's identity and employment eligibility.
Looking for a better background check company?
Make sure your screenings are compliant, cost effective, and not costing you hiring delays.
Request a quote to see how you can:
Save money
Return checks faster
Improve  compliance
Thousands of recruiters trust ScoutLogic to make background checks easier, so they can focus on finding great talent.